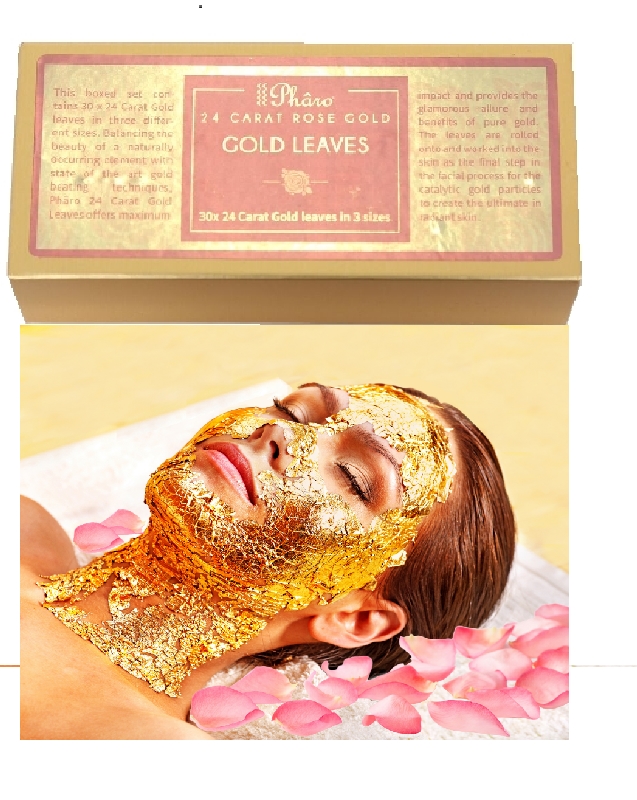 Phâro 24 Carat Gold Leaves
The boxed set contains 30 x 24 Carat Gold Leaves in three different sizes.
Phâro Gold Leaves offers maximum impact and provides the glamorous allure and benefits of pure gold. The leaves are rolled onto and worked into the skin as the final step in the facial process for the catalytic gold particles to create the ultimate in radiant skin.
Benefits
Gold is well reputed for restoring the lost elasticity properties of the tissues, slowing down Collagen depletion and the breakdown of Elastin to prevent sagging skin.
It stimulates cellular growth of the deepest layer of the skin to regenerate healthy, firm skin cells and provide a tightening effect. The anti-inflammatory properties of gold are thought to decrease skin inflammation and seems to slow down Melanin secretion and reduce age spots.
The skin looks rejuvenated and radiant.
Ingredients
24 Carat Gold Leaf